Our Story
About us
Being unique is not only an expression but a choice of life. The inspiration of giving birth to ALEXIOS was driven by the Caldera of Santorini, one of the greatest natural wonders on earth! An amazing "once in a lifetime experience" of Fine Aegean Tastes, premium beverages combined with the magical view.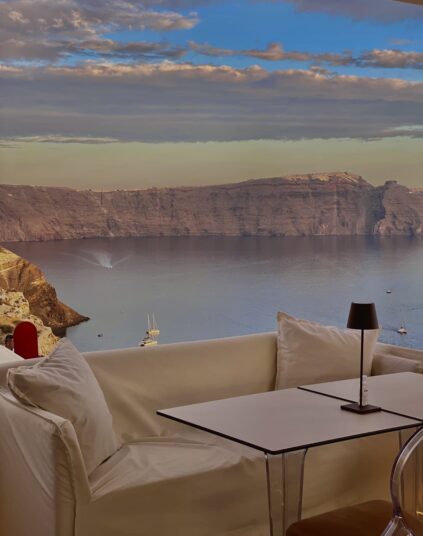 Lovely cozy place! Delicious snacks! Amazing view! An excellent choice for a romantic dinner!
Words are not enough to describe the exquisite tastes, exceptional drinks and breath-taking views. High end service but friendly at the same time.
AMAZING SERVICE and GREAT FOOD!! we went to this beautiful restaurant for my mum's birthday and the staff created a memorable night, with music, lots of candles and champagne (offer by the owener )!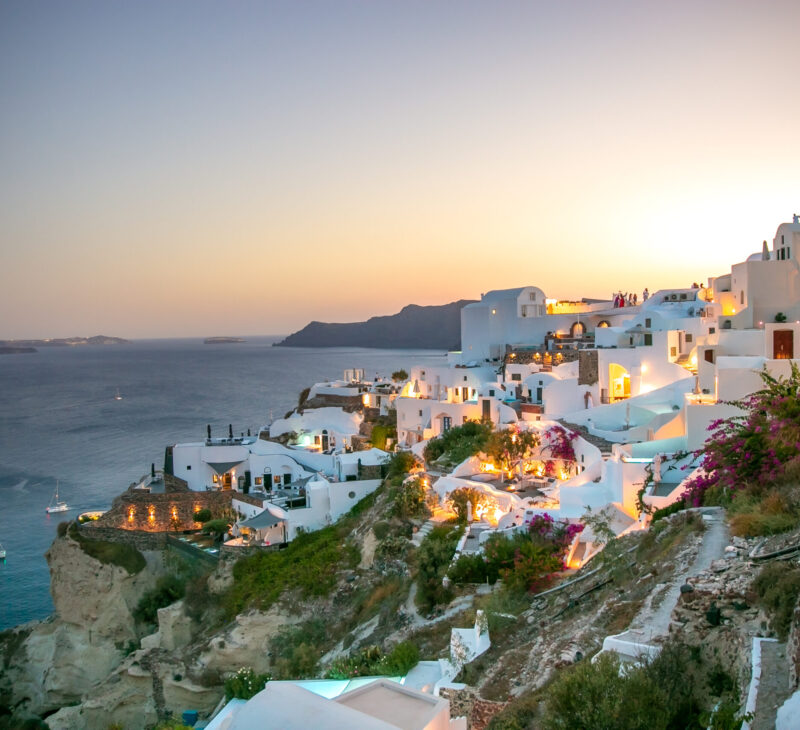 Recommendations
Enjoy the view
Enjoy one of the most breathless views of the world. The large volcano eruption, happened 3500 years ago, shaped the Santorinian Caldera one of the most beautiful, natural "paintings". Dressed with the splendor of Oia' s sunset, your visit to Alexios will be unforgettable.
View our Gallery
Special selection
From our menu
Sea Bream with lentil salad
Sea Bream with lentil salad, cherry tomatoes fresh onion, chopped vegetables, parsley oil, white balsamic and lemon pearls, on baked beetroot pita
Red Mullet with broccoli
Red Mullet with broccoli - guacamole mousse, baked artichoke salad, baby corn, balsamic pearls, and pea sprouts, on baked blue corn pita
Grouper with multicolor quinoa
Grouper with multicolor quinoa, cherry tomatoes, chopped peppers, parsley oil, lime and lemon pearls on baked tomato pita
Lobster
Lobster, cherry tomato sauce, black garlic, basil pesto, olive oil on green salad and garlic sprouts served in Bao Bun
LOBSTER TAIL
Lobster Tail with spaghetti from zucchini, in a Greek butter sauce with parsley and black garlic served on blue corn pita
Crayfish Burger
Crayfish Burger with vinaigrette of oil, lemon, mustard, Greek yoghurt sauce on salad of baby spinach, beetroot and onion sprouts, served in Bao Bun of blue corn
Black Angus Beef Burger with Parmesan
Black Angus Beef Burger with Parmesan - Gorgonzola sauce, baby spinach or Kaseri cheese, sundried tomato mousse and caramelized onions, bio veggie sticks, optionally mayonnaise and mustard, served in Bao Bun.
Chicken Fillet with parmesan sauce
Organic and free range Chicken Fillet with parmesan sauce, variety of Greek mushrooms, truffle oil (optionally). Rocket, baby spinach in a sauce, Parmesan flakes, on baked spinach pita. Served with potato souffle of Gorgonzola & Kasseri from Epirus.