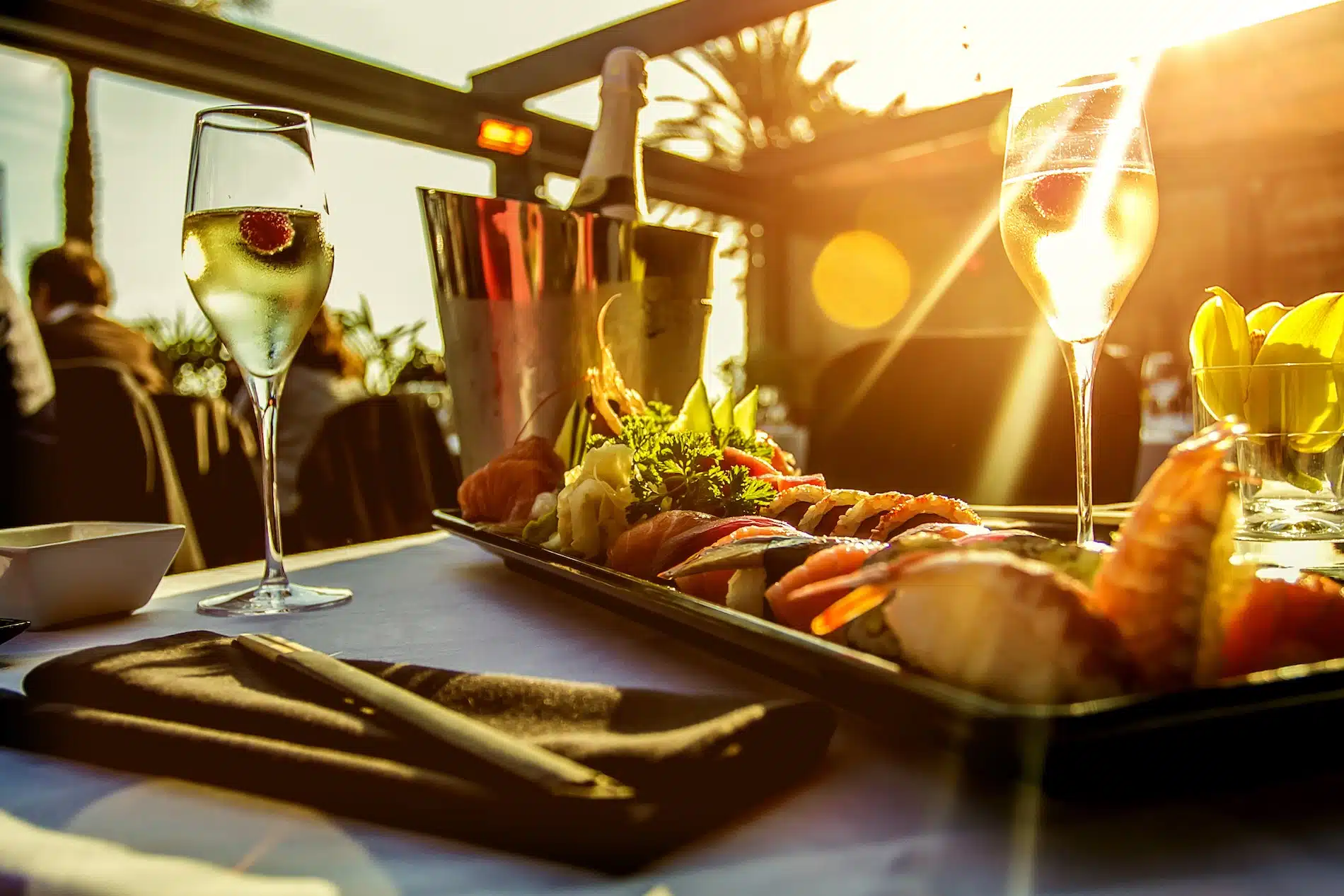 What makes a luxury dining experience?
Santorini has been described as a paradise for food enthusiasts and restaurant connoisseurs. The picturesque village of Oia, in particular, is largely considered as the go-to place for an incredible experience of fine gastronomy, one that manifests the art of luxury dining.
Oia is packed with a plethora of luxury dining establishments which celebrate fine gastronomy. Luxury dining is Oia is an art of its own; from small, intimate bistros, to large, imposing dining halls, Oia's range is quite impressive.
Regardless of a luxury dining's capacity and size, several elements beautifully come together to create an outstanding and memorable dining experience.
Creativity builds character
Without a doubt, creativity is the key to establishing an unparalleled sensation of luxury. In that context, chefs are encouraged to incorporate various cooking techniques and to experiment with different seasonings, in order to turn the finest locally-sourced ingredients into innovative dishes that will leave every guest impressed.
Decoration and ambience matter
Luxury dining goes way beyond pairing high quality ingredients to create imaginative recipes. Both dining venues and private dining parlors that aim to create a genuine luxury dining experience should also emphasise on their design, décor, lighting, and table arrangement, as they all are vital components of the overall vibrant and ambient aura that luxury diners long for.
Dedication to guest service
Devoted luxury diners usually expect way more than tasting immaculate flavours – for all good reasons. When it comes to luxury dining, the importance of impeccable guest service and experience is paramount, starting from the table's reservation and ending with wholeheartedly inviting the guests back to the restaurant.
Every detail counts
The art of luxury dining is all about attention to detail and perfectionism. That includes not only refined tastes, premium spirits, and an outstanding guest service, but also luxury tableware, spotless elegant flatware, and eye-catching decoration pieces, all of which should reflect the restaurant's unique character.
Α multisensory experience
Luxury dining is all but a simple concept. It is an experience that involves the senses in their entirety. Restaurant aficionados notably refer to luxury dining as a 'symphony of the senses', as it involves not only tasting refined flavours, but also equally enjoying rich aromas, ethereal sounds, soft and elegant surfaces, as well as aesthetically pleasing visuals of all sorts.