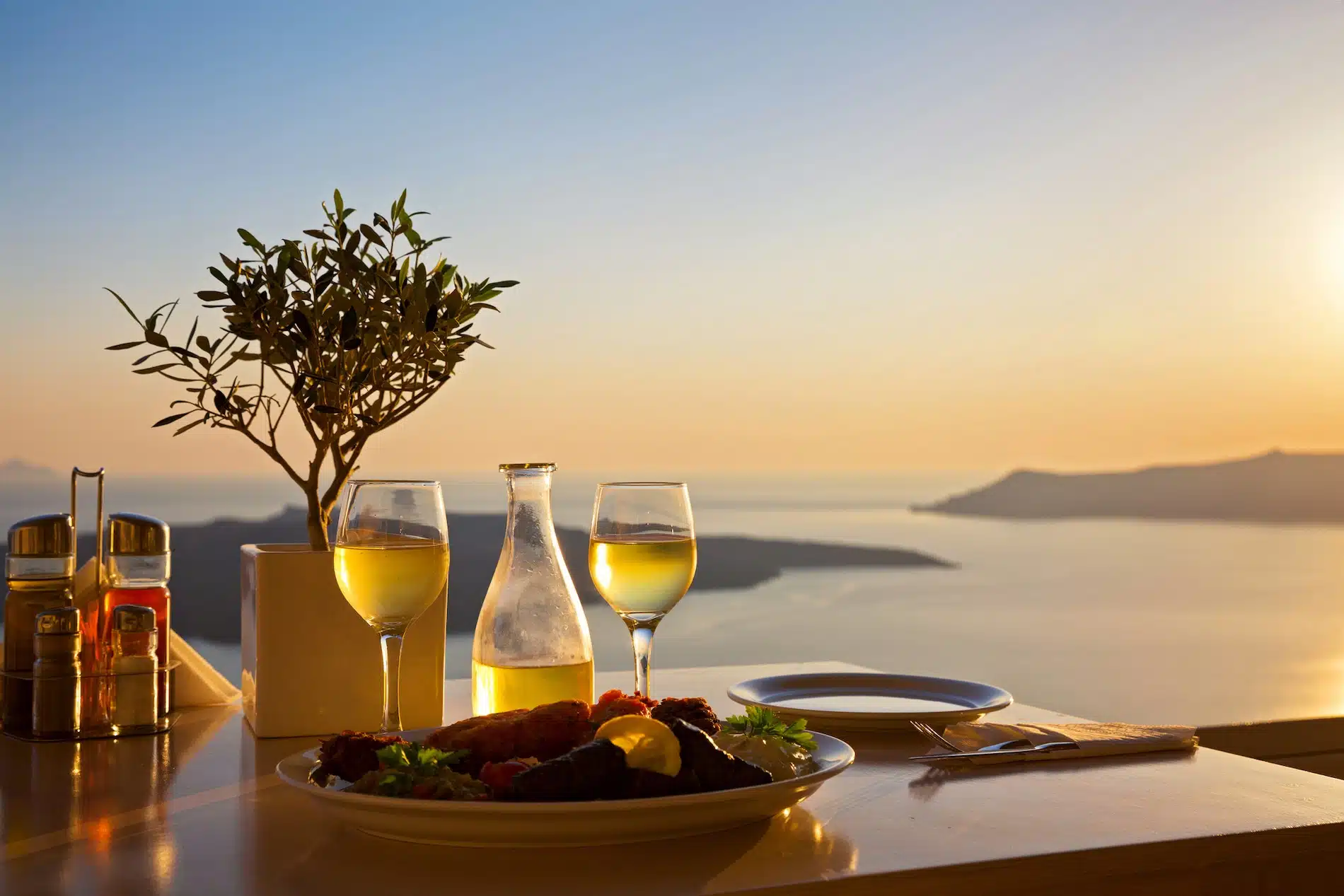 Wining and dining in Santorini: the epitome of luxury
Luxury dining is an immersive experience that combines delectable flavours, stylish ambiance, and, of course, exceptional levels of hospitality. A proper culinary journey in Santorini begins with a deep appreciation for the abundant natural resources that the island has to offer, including a miscellany of immaculate seafood recipes.
Even if your night out consists of vibrant mezes instead of a full-blown dinner, pairing each meal with a hand-picked selection of local or even international wines, carefully chosen to complement the flavours of each dish, will definitely elevate your luxury dining experience.
Luxury wining and dining in Santorini
Santorini in its entirety is filled with countless authentic wining and dining spots, many of which are located amidst the picturesque village of Oia, a location inseparably associated with luxury. The majestic seaside view creates a unique dining ambiance, thus allowing luxury dining enthusiasts to indulge their senses in an extraordinary culinary wining and dining experience, where each bite and sip reflects the authentic flavours of the island of Santorini.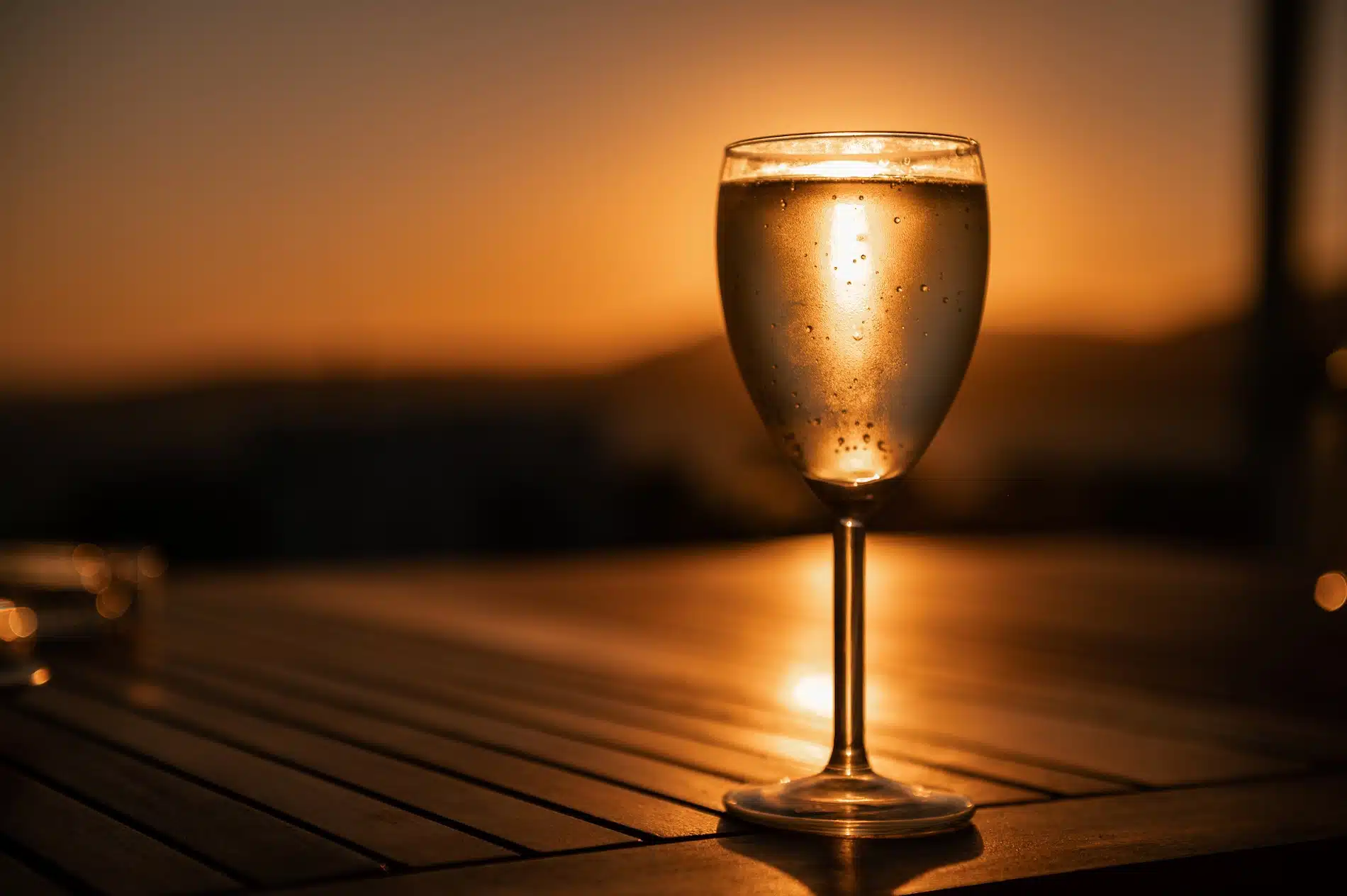 Every flavour counts
One may wonder what luxury dining is all about and whether it lacks in authenticity and character, compared to traditional dining spots. In reality, luxury dining in Santorini is more than capable of showcasing the island's diverse flavours, while incorporating innovative culinary techniques. Even when fusion inspiration prevails, each ingredient can complement the others, thus creating a feast of flavours that celebrates the ever-glorious Aegean cuisine and the rich culture of Santorini.
A heaven for wine connoisseurs
As many luxury dining aficionados may presume, the essence of luxury dining, especially in Santorini, goes way beyond the recipes and the ambiance of the countless high-end restaurants. Pairing exquisite island recipes with a tantalising array of locally sourced wine is an absolute must when in Santorini. The island is, after all, globally renowned for its indigenous wine varieties Assyrtiko, Athiri and Aidani, as well as its famous red Vinsanto.