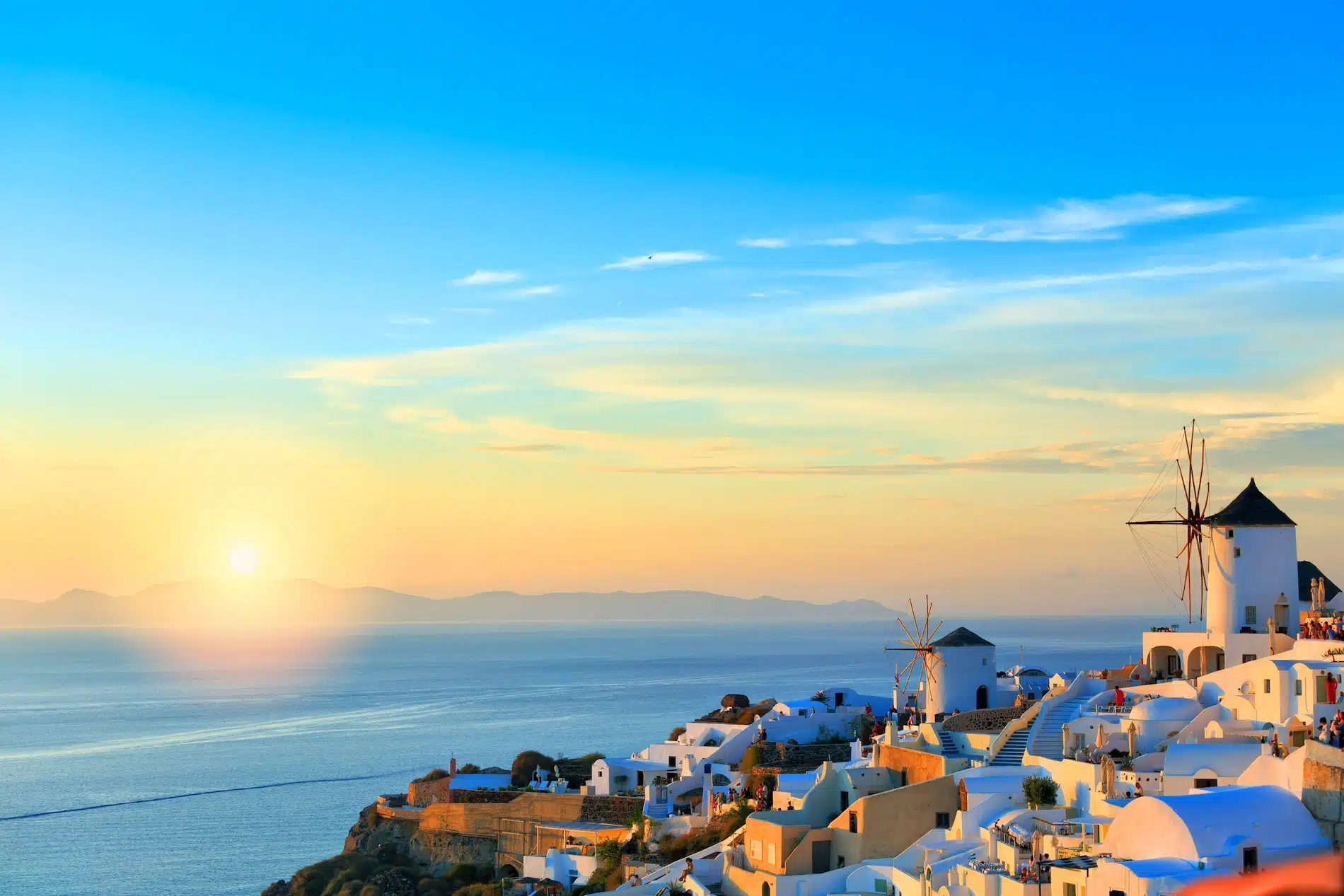 Luxury dining under Oia's sunset
Oia, with its picturesque landscapes and breathtaking sunsets, has long been synonymous with luxury and romance, as well as an unparalleled sense of tranquility. And there is no better way to immerse yourself in this Mediterranean heaven, other than by indulging in a sumptuous dining experience under the famous Oia sunset.
At Alexios, we wholeheartedly invite you to join us on chasing the very essence of luxury dining, where every detail, from the dinnerware to the flavours, is meticulously created to provide you with an unforgettable dining journey filled with opulence – thus making our restaurant in Oia the perfect place for special occasions or casual gettogethers.
Oia's captivating sunset
As the sun dips below the horizon, Santorini's skyline is painted in hues of gold, pink, and orange. Casting a warm glow that washes over the island, Oia's enchanting sunsets are renowned for their sheer beauty, creating the perfect seaside ambiance.
The village's unique topography, with the iconic white-washed buildings perched on cliffs overlooking the Aegean, creates the perfect landscape for nature's marvellous artistry. Luxury dining at Alexios during this golden hour is an experience that words can hardly describe.
Captivating flavours
Whether you are a traditional Greek cuisine aficionado, or prefer a modern twist on classic recipes, our menu has something to delight every single palate. Our dishes are a manifestation of Mediterranean cuisine at its very finest.
The freshest locally sourced ingredients are being put together to create dishes that burst with flavor and creativity. From succulent meat to incredible seafood caught just off the coast, every bite is a journey into the heart of Oia's culinary traditions.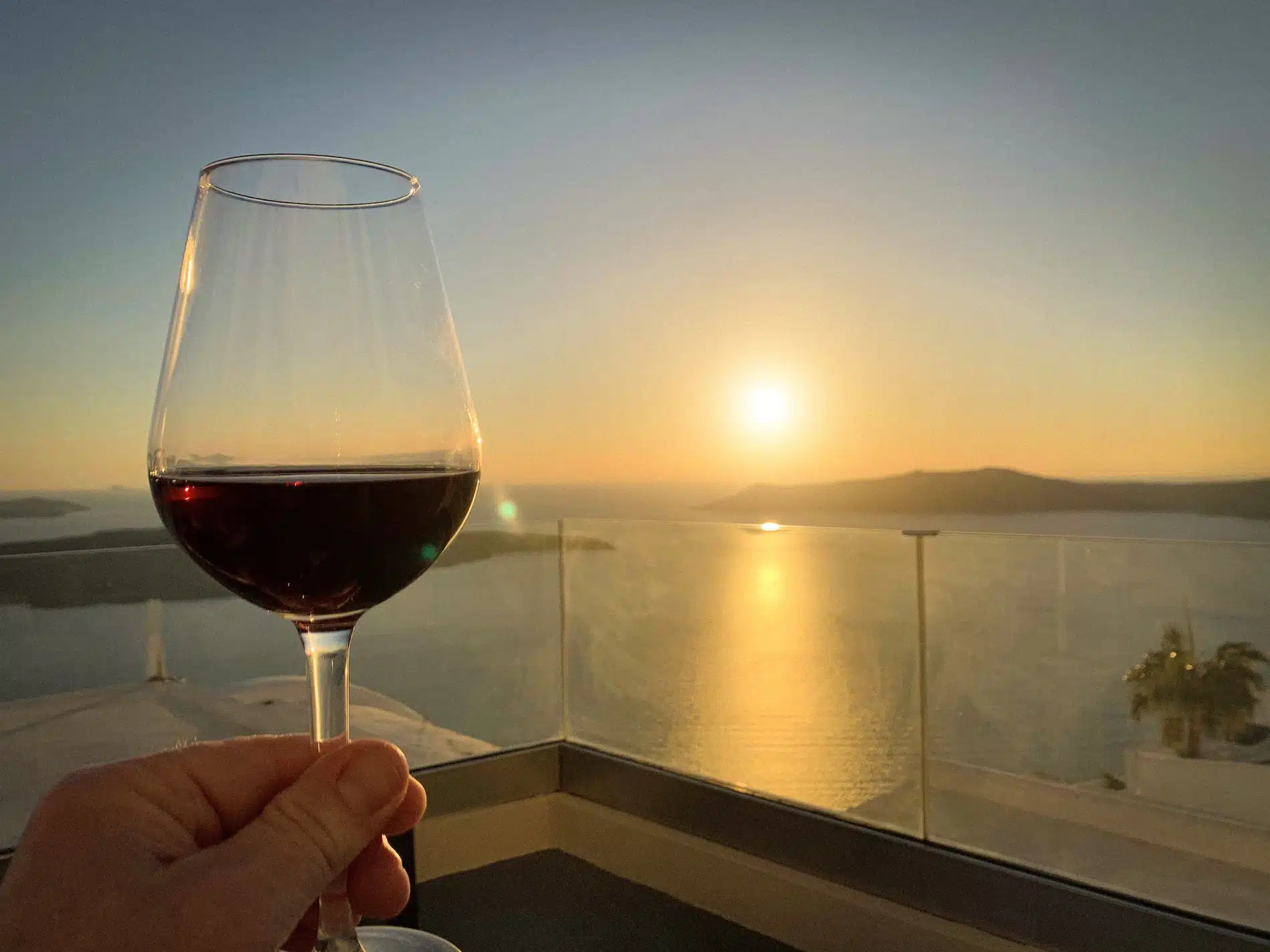 Countless wine varieties
To complement your meal, we offer an extensive selection of wine from the renowned vineyards of Oia – and beyond! From crisp and refreshing whites to robust reds, our wine list is designed to elevate your dining experience.
Our experienced personnel will be on hand to guide you through our restaurant's vast variety of options, helping you discover the perfect pairing for your meal – whether that is a local or an international wine bottle.
Immaculate service
What makes a luxury dining experience in Oia is not just what is on the plate, but also how the plate itself is being served. At Alexios, we are seamlessly dedicated to providing you with impeccable service from the moment you step through our door.
Our personnel is meticulously trained to anticipate your every need, ensuring that your evening is as enjoyable as possible. We take pride in our ability to create a warm and welcoming atmosphere where you can savour every moment.
Luxury tableware
At Alexios, we believe that luxury lies in the very details. Our tableware thus serves as a testament to our absolute commitment to providing you with the finest dining experience possible.
Each piece has been carefully selected to complement the immense beauty of Oia, enhancing the visual appeal of every meal. From crystal glassware to exquisite silverware, our table setting adds an extra layer of sophistication to your evening.