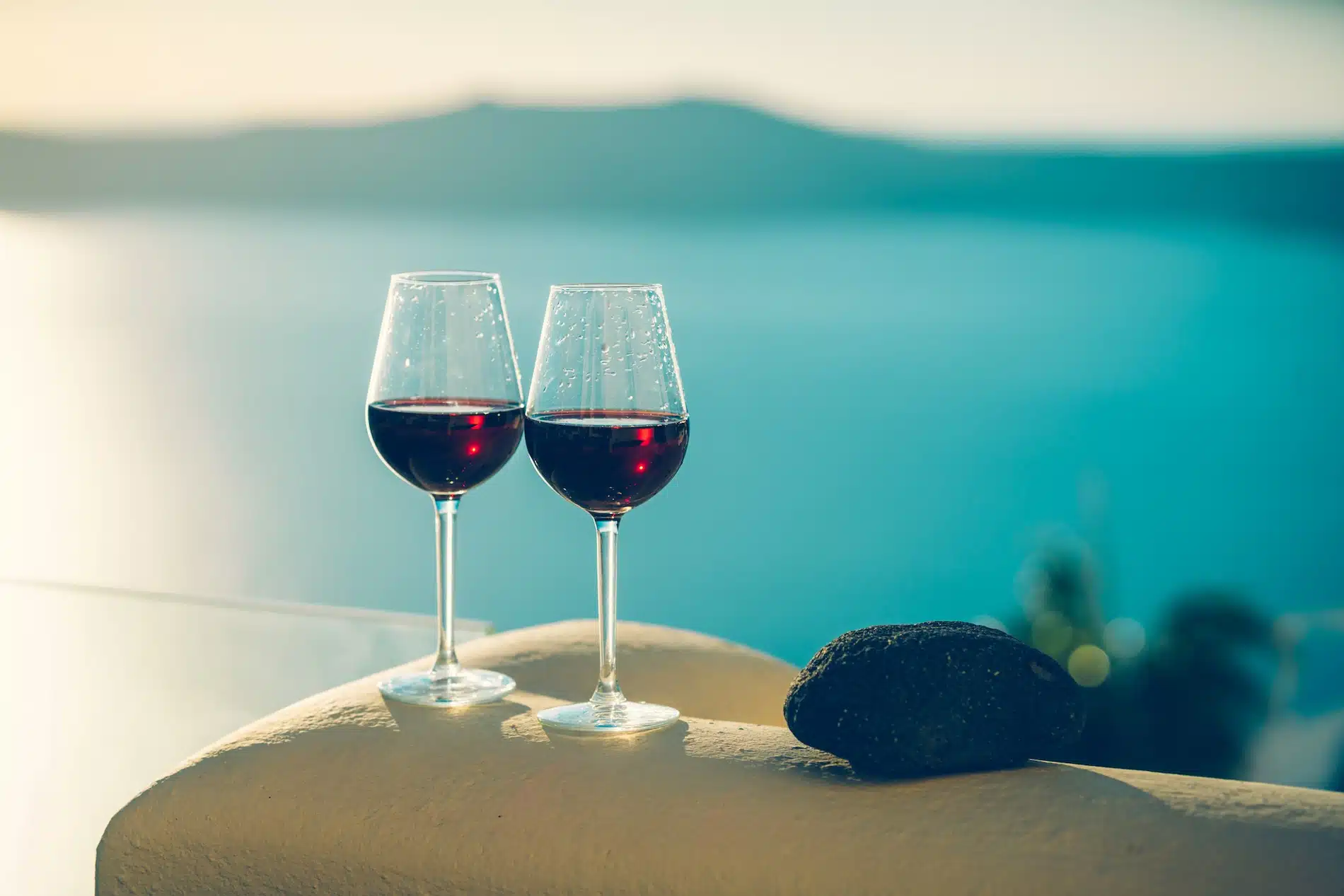 Oia; The best place in Santorini to celebrate special occasions
In the enchanting embrace of Santorini's captivating beauty, there exists a celestial haven known as Oia, a picturesque sanctuary of unmatched splendour and exquisite allure. Renowned for its resplendent views and captivating sunsets, Oia emerges as the quintessential destination for those seeking to elevate every celebratory moment to a realm of opulence, relaxation, and sophistication.
Within this idyllic setting, luxury dining under Oia's sunset stands as an unparalleled indulgence, a symphony of culinary mastery and natural grandeur harmonising to create an extraordinary ambiance for every special occasion. Oia is a realm where luxury dining thrives, transcending the ordinary, and elevating celebrations to an echelon of majesty and absolute grandeur.
Oia; a panoramic tapestry of luxury dining
Nestled atop the precipice of Santorini's volcanic caldera, Oia unveils an unparalleled panorama that weaves together cerulean horizons, sun-kissed cliffs, and the ethereal ambience of the seaside landscape. Oia's breathtaking canvas redefines the recipe for luxury dining experiences, offering a stunning backdrop for the most significant celebrations. As the sun embarks on its majestic descent, casting an ethereal glow upon Santorini's globally celebrated architecture, patrons are enveloped in an ambiance of celestial enchantment, setting the stage for cherished celebratory gatherings.
Dining in luxury, in Oia
Luxury dining's very essence has found its home in Oia's sanctuary of refinement, beckoning discerning palates on an extraordinary culinary Odyssey. A symphony of flavours dances upon the taste buds, orchestrated by Santorini's virtuosos of the culinary arts. Each dish is a masterpiece, an alchemical fusion of seasonal bounty and innovative artistry, crafted to tantalize and mesmerize. From the delicate whisper of Santorini's herbs to the crescendo of fish and seafood tastes, every recipe is an ode to luxury and ingenuity.
A paradise for intimate moments
Sometimes, all a celebration requires is an ambiance that exudes exclusivity. Luxury dining in Oia unveils an array of private enclaves marvellously built on cliffside ruins, wherein guests engage in an aura of intimate luxury. Secluded terraces and candlelit bistros set the stage for the most special private soirées, where cherished moments are whispered amidst the embrace of flickering lights and the Aegean Sea's gentle breeze. It is a bespoke experience, tailored to each celebratory moment — and every detail is an expression of the sublime.
A toast to special moments
No celebration is complete without wining and dining, especially in Santorini. Within Oia's luxury dining establishments, sommeliers curate an impressive selection of local wines. From crisp Assyrtiko that embodies the volcanic soil to refined velvety vintages, Santorini's wine cellars stand as a testament to the art of oenology. Oia is a realm where toasts are raised not only to celebrate the present, but also to pay homage to the timelessness that unites us in celebration — and each bottle is a vessel of history.