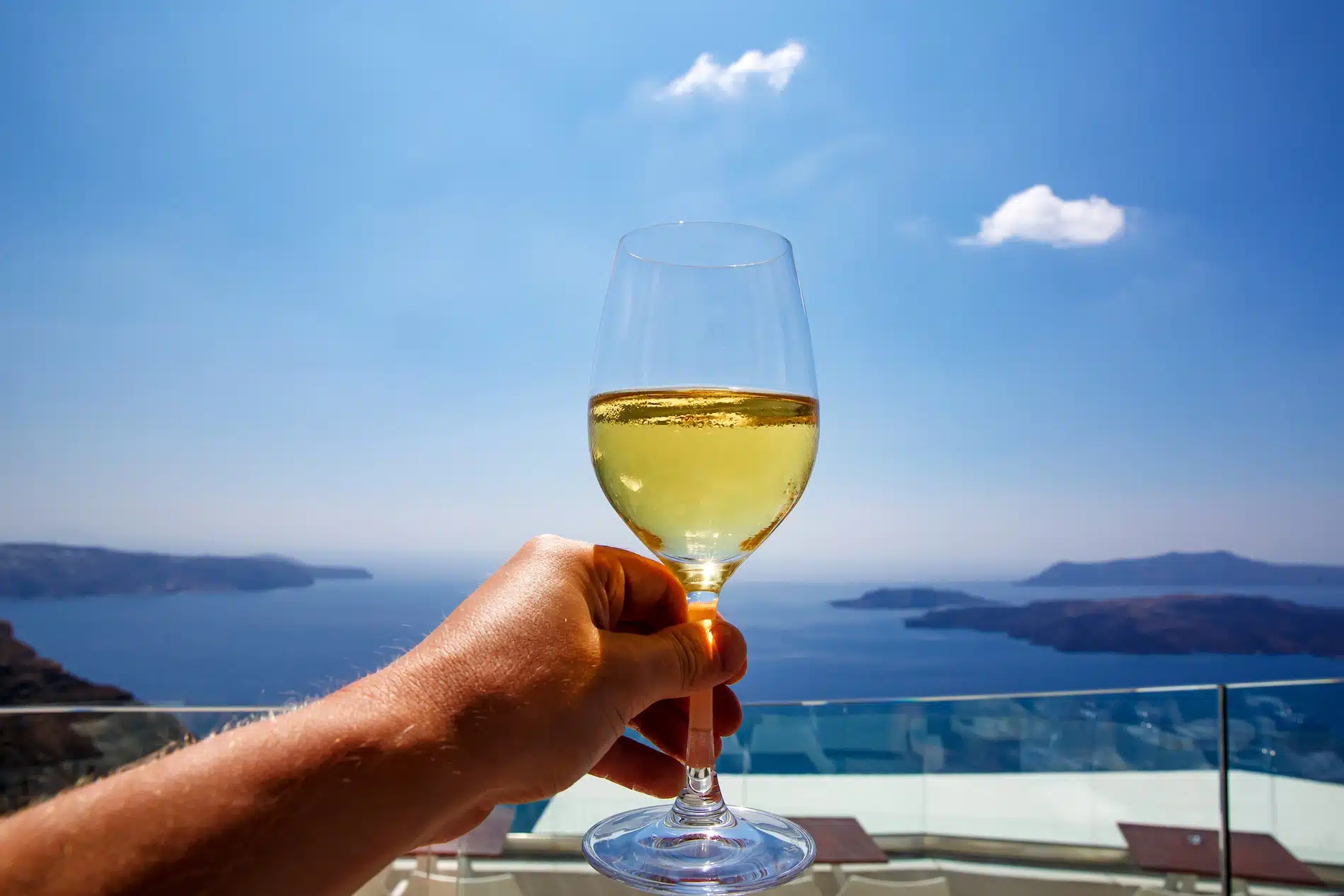 The ultimate Santorini luxury dining guide
Welcome to the picturesque paradise of Santorini, a destination renowned for its breathtaking sunsets, stunning vistas, and rich culinary heritage. For those seeking to immerse themselves into the very essence of luxury dining in Oia, this guide is your key to indulging in the finest offerings the island has to offer.
From romantic spots to impeccable seafood, let us take you on a journey through the ultimate Santorini luxury dining experience.
Mind the occasion
Whether you are planning on celebrating a milestone, a honeymoon, or a romantic escapade, Santorini offers luxury dining experiences to celebrate every special occasion. For a proposal or anniversary celebration, opt for a private dining pod overlooking the caldera. If you are looking to gather friends and family, consider a larger table on a terrace graced with panoramic views.
Especially Oia's renowned luxury dining scene offers a symphony of romantic settings, delectable cuisine, and unparalleled landscapes. Sipping wine as the sun dips below the horizon or savouring the delicate tastes of locally caught seafood, every moment spent indulging in Santorini's luxury dining is a step closer to finding paradise.
Look out for romantic spots
Santorini's charm lies in its very ability to transport travellers into a realm of romance and unparalleled beauty. When it comes to choosing a dining spot, keep an eye out for venues that offer intimate, romantic settings. Imagine sharing a candlelit dinner with your loved one against the backdrop of the Aegean Sea, its gentle waves serenading you as you savour every bite.
Many luxury restaurants on Santorini in its entirety offer private dining options on terraces overlooking the island's most imposting caldera scenery, thus providing an ambiance that is second to none. By all means, luxury dining in Oia is the epitome of romance.
Chase the sunset
One should ensure to plan their reservation to coincide with the setting sun. Santorini is renowned for its immaculate sunsets, and witnessing this very natural spectacle while enjoying a sumptuous dinner is an experience that will forever linger in your most cherished memories. As the sky turns into a canvas of warm hues, you will be treated to a true visual masterpiece that beautifully accompanies your favourite culinary delights.
Whether you are celebrating a special occasion or simply revelling in life's beauty, an enchanting sunset dining experience in Oia is an absolute must. After all, Santorini is more than just a destination; it is a canvas of flavours, emotions, and landscapes awaiting to be discovered.
Enjoy some fine wine
While one may wonder what makes a luxury dining experience, dining connoisseurs are perfectly aware that it is way more than the tastes; pairing different flavours with the finest wines is a form of art itself. Santorini is home to exquisite local vineyards that produce some of the most exceptional wines in the world.
When selecting a restaurant, inquire about their wine selection and sommelier services. Allow the experts to accompany you through a magnificent journey of flavours, as each sip enhances the nuances of your plate. Let the local wine varieties be the perfect companion to the perfect Santorini luxury dining experience.
Discover immaculate seafood
Surrounded by the azure waters of the Aegean Sea, it is no surprise that Santorini is the perfect place to discover incredible seafood. Indulge in the freshest catches of the day prepared with a Mediterranean flair. From succulent grilled octopus to delicate lobster tail, the island's countless restaurants take great pride in sourcing the finest seafood.
Your taste buds will be transported to the sea with every bite, and the skilled chefs' dedication to preserving the natural flavours of the ingredients will shine through. After all, dining is always better when it is done by the sea.